Multi wire Brush
Multiwire brush is a sliding type of electric contact and it has an excellent corrosion and reliability with extra-fine precious metal wires.
We can offer the caulking molded parts with long fatigue life by using the multi-element wires.
We can offer the customer parts meets a slit patter and it is also possible to change the wire from minimum of 2 to a maximum of 28.
Form of delivery of contact parts is generally packed in individually, but we can supply the hoop condition.
It occurs the cutting processes, but it is possible to improve the work process by automating and the unit price is cheaper comparing the individually parts.
Regarding the die tooling, we can prepare the solution by sharing the other parts with the cost reduction for future.
We can offer the quality with meticulous pilot design for deformation during transportation.
In general, single parts is set on manually to mold parts, but we can produce the all parts.
We can cooperate the cost reduction in internally by reducing the work load of press-fit and caulking and procuring the mold parts.
Bi-metal Brush
This is a high reliability contact and use the precious metal only tip position.
It is possible to reduce the cost significantly.
By using the precious metal for only tip position, it has a high quality and cheaper precious metal contact. It minimizes the impact on precious metal market pricing.
Tip position is a contact structure and no issue with matching by producing the patented technology.
We can supply the reel condition and it gives you the cost reduction and it can be handle automation processes.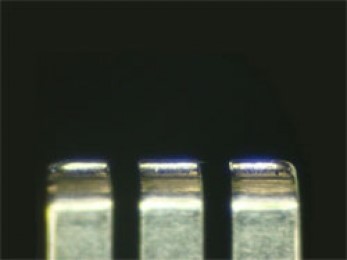 Wire Straightening
We can supply the flat wire with straight processing through wire drawing process and it can be maintained the high tensile strength with severe tolerance.
We can also manage the tolerance severely and keep the tensile strength more than 2,000Mpa.
In general, straight processing is processed by heat treatment, but we can provide you with the material with no heat treatment.
CREWSAVER

With over 50 years of industry experience, Crewsaver is recognised as one of the foremost suppliers of lifejackets and dinghy sailing equipment in the world and is a market leader in the marine safety sector.
The Crewsaver brand was first incorporated under the name 'Crewsaver Marine Equipment Ltd' in Gosport on the South coast of England, developing a specialist knowledge in safety products and creating unique and innovative styles tailored to specific sectors of the sailing community. Due to the company's success and high profile within the marine industry, Crewsaver expanded into general water sport sectors, extending the brand into the paddling market with the Yak range.
Designed and developed with advanced testing procedures and facilities by water sport enthusiasts, our products are currently sold to over 40 countries worldwide, and can be relied upon by our customers to consistently exceed the standards we have set for ourselves.
We are proud to be the supplier of choice for lifejackets by the RNLI and supplier for sailing, triathlon and canoeing marker buoys to the 2012 London Olympics. Our heritage is demonstrated by the design and manufacture of cutting edge technical, high quality and innovative marine products which span commercial and leisure markets, introducing new ground-breaking products to market that demonstrate powerful high-end features and cutting-edge styles to those who demand the ultimate in performance without compromise.
Victron Energy

Victron Energy is a Dutch company specialized in the design and manufacture of products for battery-based energy systems. Since 1975, Victron Energy has grown from a one-office technology startup to become an international enterprise with nearly 1,000 different products sold worldwide. In the off-grid sector, we offer reliable and innovative solutions from solar home systems to mini-grids. Our product range includes sinewave inverters, inverters-chargers, solar chargers, remote monitoring and even more. Our network of distributors, authorised installers and service partners covers more than 25 countries in Africa.

Whether you're going on a short fishing trip or planning to sail across the ocean, you'll need reliable power to enjoy your adventure to the fullest. But at Victron we believe reliability isn't enough. We believe in Optimal Energy instead. In our view, a boat needs an intelligent power grid that adapts to any challenges you may encounter. With unparalleled reliability, without effort and at great value for money. That's what we call Optimal Energy.
Lippert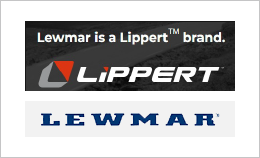 Lippert also serves a broad array of aftermarket segments, supplying best-in-class products designed to enhance recreational pursuits, both on the road and on the water. From powerful towing technology and automated RV leveling systems, to boating furniture and one-of-a-kind shade solutions — Lippert combines strategic manufacturing capabilities with the power of our winning team culture to deliver unrivaled Customer Service, award-winning Innovation, and premium Products to every industry and person we serve.

Since 1946, Lewmar has dedicated itself to making spending time on the water as easy and stress-free as possible; designing and manufacturing innovative and reliable products of the highest quality.
With a portfolio of hardware, winches, hydraulics, windlasses, anchors, thrusters, steering systems, hatches and portlights to suit every boat from the smallest day fisher to largest mega-yacht, Lewmar can supply a complete solution whatever your project and requirements.
Dimension-Polyant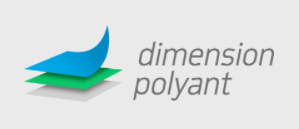 The name Dimension-Polyant stands for the highest quality. We combine traditional craftsmanship with state of the art production facilities of the highest technological level. As the world market leader in the field of sailcloth, every piece that leaves our factories in Kempen (Germany) and Putnam (USA) benefits from our experienced, innovative development teams and industrial manufacturing knowledge. We develop, weave, laminate and finish to the highest quality standards – whether for Sailing or Technical.
X-Pac®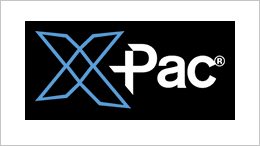 X-Pac® is a brand of Dimension-Polyant, the world leader in manufacturing advanced, high-quality sailcloth. The X-Pac® story is one of innovation and determination. It's a story that began with a team of passionate sailors and textile enthusiasts — each with equal amounts of grit in their teeth and saltwater in their veins — who saw a need for a better sail and set out to revolutionize the industry. Today, over 50 years later, we are the world leader in manufacturing advanced, high-quality sail cloth.

On that foundation of innovation, we built our X-Pac® line of laminate pack fabrics. Much like a technical racing sail, a X-Pac® needs to perform in the face of varying environmental and physical forces. Our fabrics do that and then some. Remarkably durable with an impressive strength-to-weight ratio and 100% waterproof. X-Pac® fabrics are designed to perform, no matter what you encounter.